We are a Christian business spiritually led by Matthew 24:14, dedicated to helping ministries and non-profits grow and finish what God has called them to do.

Our staff members and freelancers have experience in both the Christian and Secular space. Our goal bring the "best practices" and tools of the Secular broadcasting and marketing industry to the Christian space to help Ministries grow and be more effective.

We are a media buying agency with 39 years of television and media buying experience.  Over the years, we have negotiated hundreds-of- millions of dollars worth of media.  We are equipped and well versed in the usage of the most sophisticated industry tools available today that will enable us to make efficient and effective buys plus data that will link together the key areas of your ministry. 
Audience
Programming content
Fundraising
Marketing
Social
Strategic Media Buying and Planning

– Efficient long and short form media placement, TV and Radio

Program Audience Analytics – Audience numbers by program and network to identify who is your viewer.  What are their ages, sex, and ethnicity?  What parts of your program have the highest number of viewers?  Where is the best spot in your program to place your appeal?

Program Analysis – Knowing audience reaction to your programming content helps you produce better and more effective programs that attract  larger audiences.  A larger audience means you can reach more people with our ministry and your fundraising efforts


Link Programming to Fundraising – Identify what works, and the program elements that attract your best donors

Program Promotion – How to draw more viewers to your program


Donor Analytics and Research – In-depth research that will help you know you donors, engage them, and keep them longer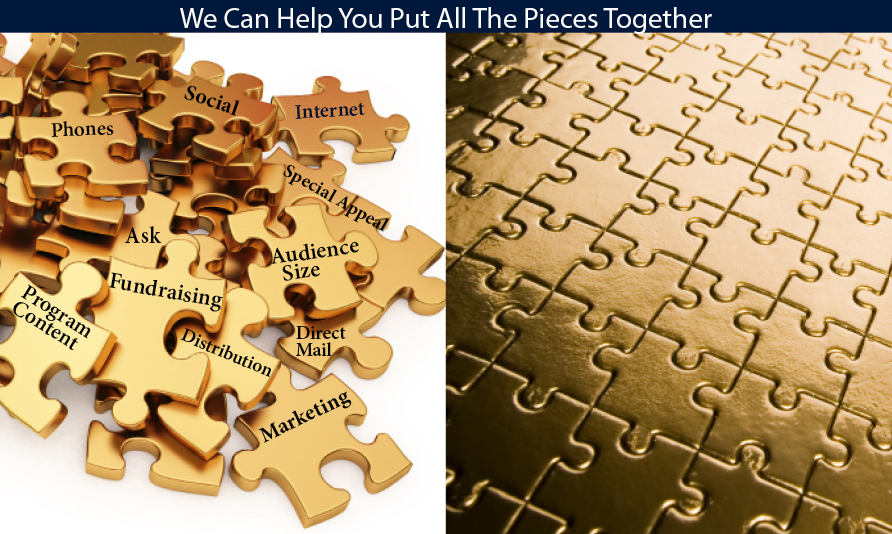 Our 

goal is to become a tool for your organization that will not only 
provide great media placement, but also provide the data that will 
empower your people to make smart decision. 

Research That Supports Our Services

We have extensive experience using the following studies

Average Daily Audience 

Cumulative Audience Study

Minute-By-Minute studies

Source and Destination studies

Only-Only-Both studies

Time Spent Viewing

Audience Duplication

Web Viewing Video Dial Testing

Phenomenological Research

Viewer Attitudes

Non Viewer Attitudes

Former Viewer Attitudes

Information:  If you have any questions or comments about our media services or content on this site please contact us at 757-905-2222 or fill out our form to email us.